Since 2005 we've created literally millions of custom guitar picks for musicians, music retailers, manufacturers and other businesses around the world.
PikCARDs are the size of a standard credit card and are embedded with 4 medium gauge picks that can be popped out and popped back into place for convenient storage.
Although we call them "Emergency Guitar Picks For Your Wallet," our picks are high quality and reusable.
PikCARDs are the perfect promotional item/business card!
Below are just a few examples of custom PikCARDs we've made over the past 16 years.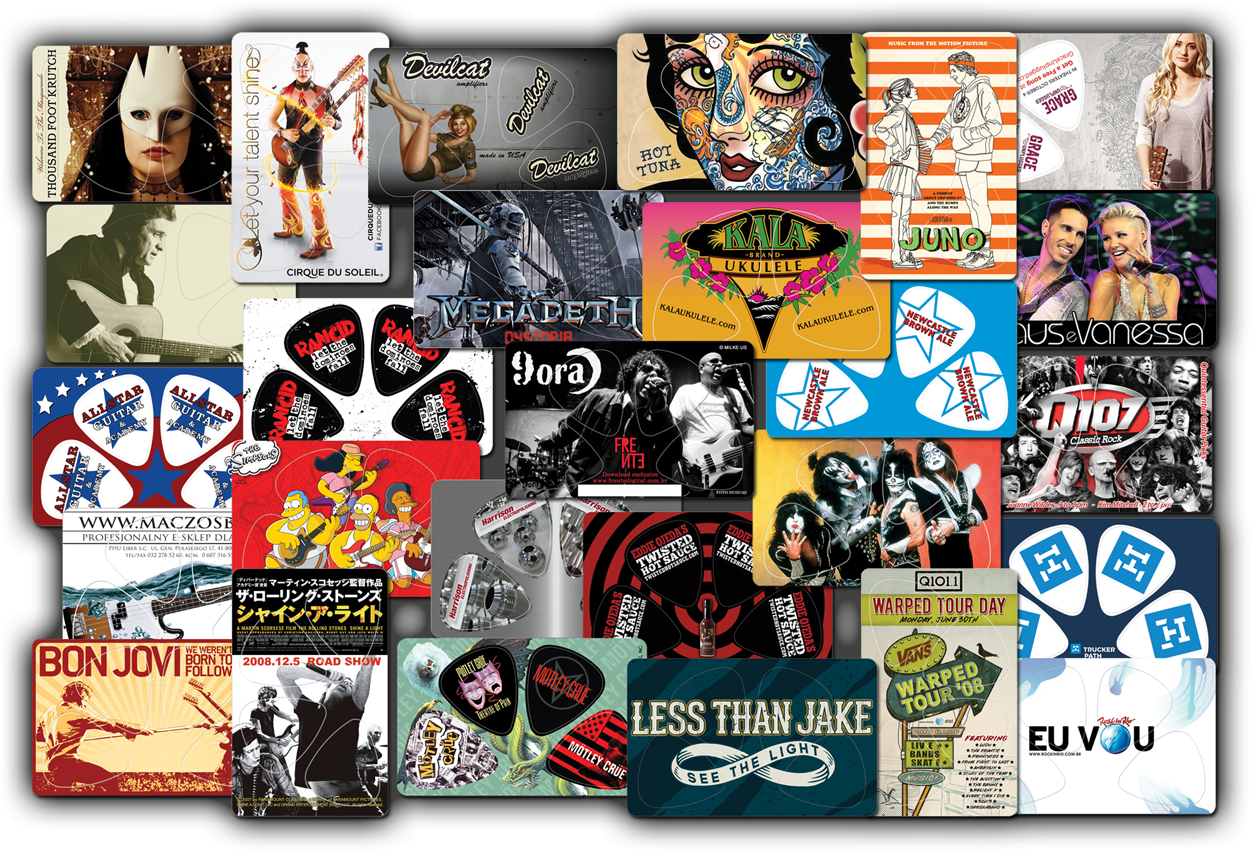 We can add any text or images, so create your own PikCARD® or let our art department design one for you!
Contact us for more information.
PikCARD®!
Made in the USA!
Site created and maintained by PikCARD®, © 2005-2021. All images and information owned by PikCARD®, © 2005-2021.
Covered under: U.S. Patent No. 7,078,604 EPO Patent No. 1,730,724 Japan Patent No. 4,584,980